The recent surge of catastrophic weather has spurned a lot of interest locally in storm shelters. Given our capabilities, it seems only logical to expand into the manufacturing of storm shelters.
Our shelters are built to engineered specifications and constructed of 6000+ psi concrete with 8″ OC 3/8″ rebar cages AND also utilize structural fibers as a secondary reinforcement. The doors have been designed to withstand 255 mph winds and impact damage.
Our shelters have been NSSA certified. Our compliance with the National Storm Shelter Association (NSSA) Standard guarantees we meet or exceed all FEMA guidelines for tornado shelters.
Are you looking for an in-ground shelter to hold 8-10 people? 
We can definitely accommodate that!  We offer three shelters.  All of the shelters are of the same dimensions, except height.  The shelters, and their exterior concrete dimensions are:
Standard Shelter(10'9″x5'8″x5'8″)
Mid-Size Shelter(10'9″x5'8″x6'10")
Tall Shelter(10'9″x5'8″x8'0″)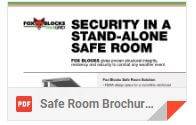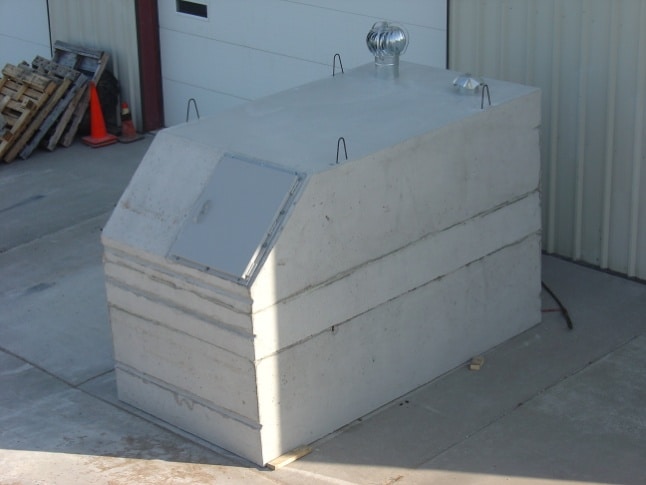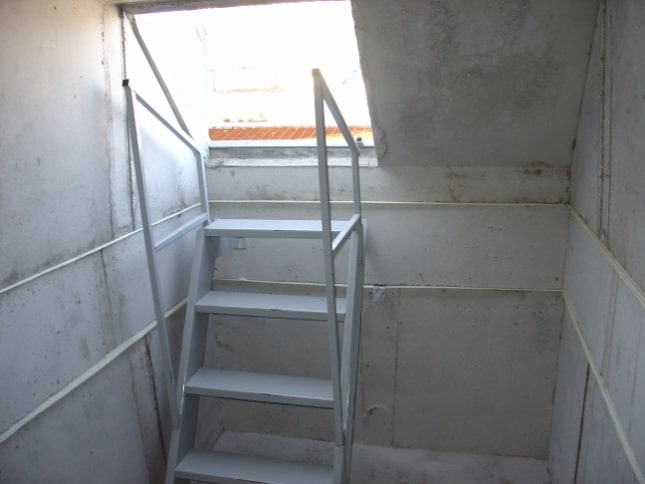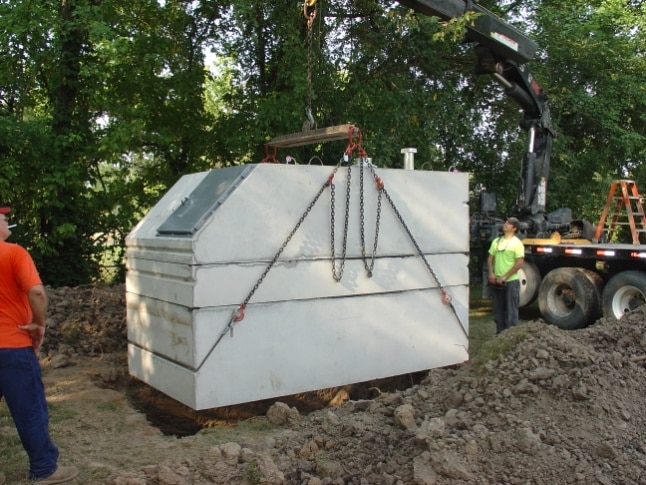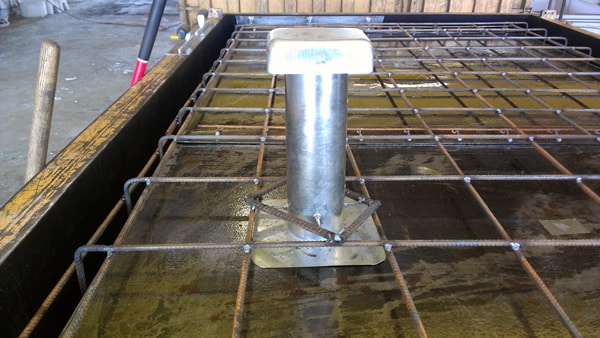 We also make grease traps, holding tanks, pump tanks, drip irrigation tanks, and low-pressure pipe (LPP) tanks, just to name a few. 
They are considerably stronger and less permeable than our competitors.  Our tanks are delivered by heavy-duty knuckle-boom crane trucks.
5555 OLD HWY 21, Imperial, MO
9211 Berry Rd. Bonne Terre, MO