We've been a proud supporter of "green building" for more than a decade.  In fact, we saw so much promise in green building we became a distributor for Insulating Concrete Forms (ICF's) back in 2003.  We've been working and promoting ICF construction since then.  ICF structures are superior to conventional "stick frame" construction in numerous categories:
Indoor Comfort– ICF walls improve the interior environment by eliminating moisture intrusion, managing air flow, allowing for accurate climate control and sound mitigation.
Sustainability and Energy Efficiency– ICF's address all three thermal transfer properties that define the energy efficiency of a building.
Conduction-High R-value of R-23.5
Convection-Air tight wall with an ACH of .04-.09
Radiation-High thermal mass of concrete
Safer Structure– Proven to withstand the forces of nature like hurricanes and tornados.
Approved for combustible and non-combustible construction and up to a 4-hour fire rating.
We proudly distribute Fox Blocks ICF's and their associated products. We chose Fox Blocks due to their superior design and durability, excellent technical resources, customer support, and competitive pricing.  EXPECT A BETTER BUILDING, USE FOX BLOCKS!

Building your ICF Home part one
Completing Block Placement
RESPONSIBILITY
50%+ By Weight Recycled Content
Eco-Friendly Is The Right Thing to Do
Adds Credit Points for LEED Buildings
SAVINGS
Proven Energy Efficiency
Increases Personal Savings while Reducing
Environmental Impact
Cost Effective to Own and Operate
COMFORT
Constant Room Temperatures
Healthier to Live and Work In
No More Drafts or Cold-Hot Spots
PEACE
A Very Quiet Home/Work Environment
Increased Personal Health
Less Sound Issues when Located in High Traffic Areas
SECURITY
Strength Of Reinforced Concrete Walls
A Protection Barrier for You and Your Family
Proven to be Safer in High Wind & Seismic Areas
VALUE
Environmentally Friendly Buildings
Energy Savings is a Top Priority for Resale
Resistant to Mold and Other Water Maintenance Issues
SAFETY
Resistance
Walls Provide Up to a 4-Hour Fire Resistance Rating
ICF Walls Better Protect Occupants from Windblown Debris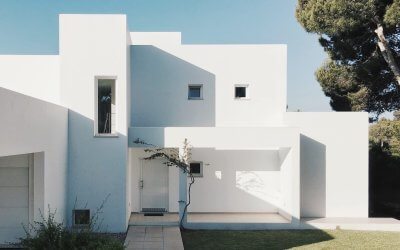 Homeowners looking to increase their free time, reduce home maintenance tasks and costs, and create a safe and secure home, should consider Fox Blocks ICF construction in a lock-and-leave community. Why build a lock-and-leave Fox Blocks insulated concrete form (ICF)...
read more
The recent surge of catastrophic weather has spurned a lot of interest locally in storm shelters. Given our capabilities, it seems only logical to expand into the manufacturing of storm shelters.
5555 OLD HWY 21, Imperial, MO
9211 Berry Rd. Bonne Terre, MO