Our hauling and trucking services can be utilized by any of our customers at just about any time. We can haul our customers any type of aggregate, sand, topsoil, or fill-dirt they may require. We even offer haul-away services for many of our customers that require removal of unwanted materials from their job sites.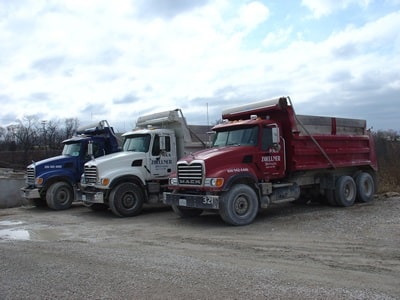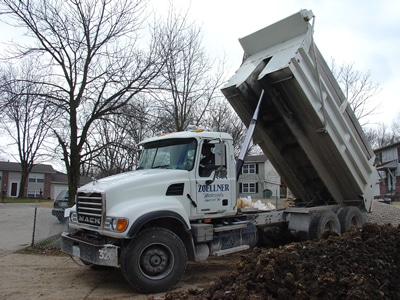 Concrete Blocks and Curbs
At AAA Zoellner Materials, Inc., there is no such thing as a "hot" load of concrete. All returned concrete is "re-cycled" by pouring it into one of our many block molds. After a short cure period, the molds are stripped and the blocks can then be moved. Blocks are then utilized to build landscape walls, material bins, or even security barricades.

5555 OLD HWY 21, Imperial, MO
9211 Berry Rd. Bonne Terre, MO