Homeowners looking to increase their free time, reduce home maintenance tasks and costs, and create a safe and secure home, should consider Fox Blocks ICF construction in a lock-and-leave community.
Why build a lock-and-leave Fox Blocks insulated concrete form (ICF) home? A Fox Blocks home in a lock-and-leave community relieves busy homeowners of many of the indoor and outdoor maintenance responsibilities, along with the costly repairs associated with traditional wood construction.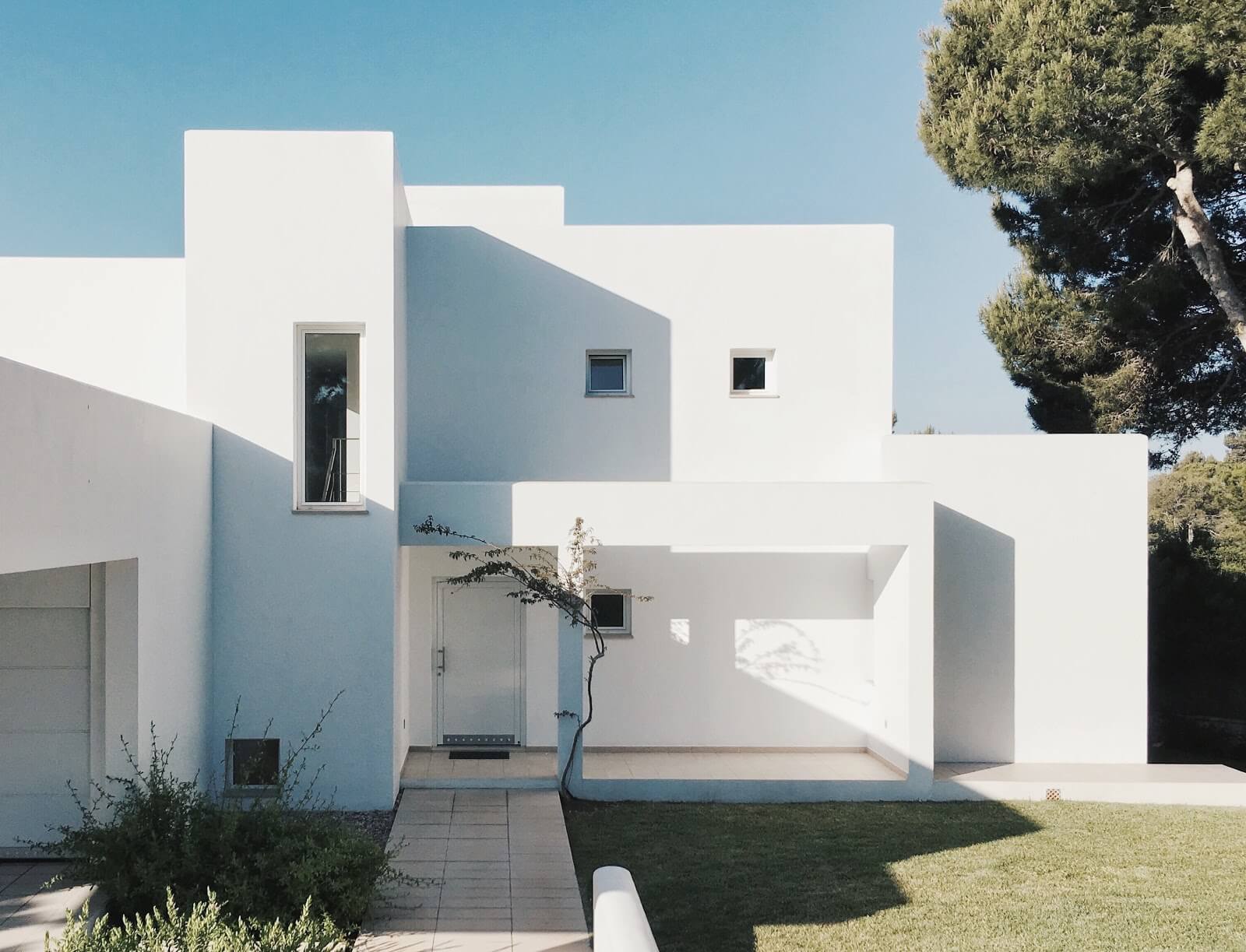 Where Did Leisure Time Go?
In today's hectic and non-stop world, homeowners, whether a retiree, young professional, or family, often struggle to find time for leisure activities. Over the past 40 or 50 years, changes in society and lifestyles have chipped away at recreational downtime:
Homeowners today have bigger and more expensive houses than they did 40 years ago. Consequently, they spend more time maintaining, cleaning, and paying for their homes than homeowners in the 1970s.
Unlike 50 years ago, women now make up nearly 50 percent of the workforce. Therefore, often on weekends, everyone must share in the home management that a stay-at-home mom once accomplished during the weekdays.
Modern technology plays another role in depleting leisure time. Gone are the nine to five, Monday through Friday workdays. While cell phones and lap computers have many benefits for both employees and employers, they also make it quite difficult for people to escape the shadow of work responsibilities.
Lock & Leave Communities and Homes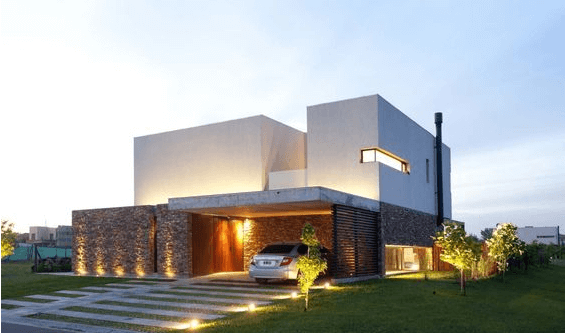 Lock-and-leave communities and homes offer empty nesters, families, and young professionals a low-maintenance, secure, and convenient lifestyle. Residents of lock-and-leave communities typically pay a monthly homeowner organization association (HOA) fee to cover the costs of outdoor maintenance, amenities, and gate security.
Low-Maintenance, Lock-and-Leave Communities
Residents choose low-maintenance as a top priority feature of lock-and-leave communities.
The HOA fees often cover everything from exterior window washing to lawn care. Residents need not worry about repainting the exterior of their home or cleaning up branches after a storm. Without all these chores, residents can spend more time with family and friends, reading, playing golf, or just goofing off.
The Amenities of Lock-and-Leave Communities
The amenities of lock-and-leave living allow residents to enjoy the benefits without the responsibilities of repairing, cleaning, and maintaining a pool, tennis court, or other recreational feature. Residents can enjoy the amenities instead of spending their time and money caring for them.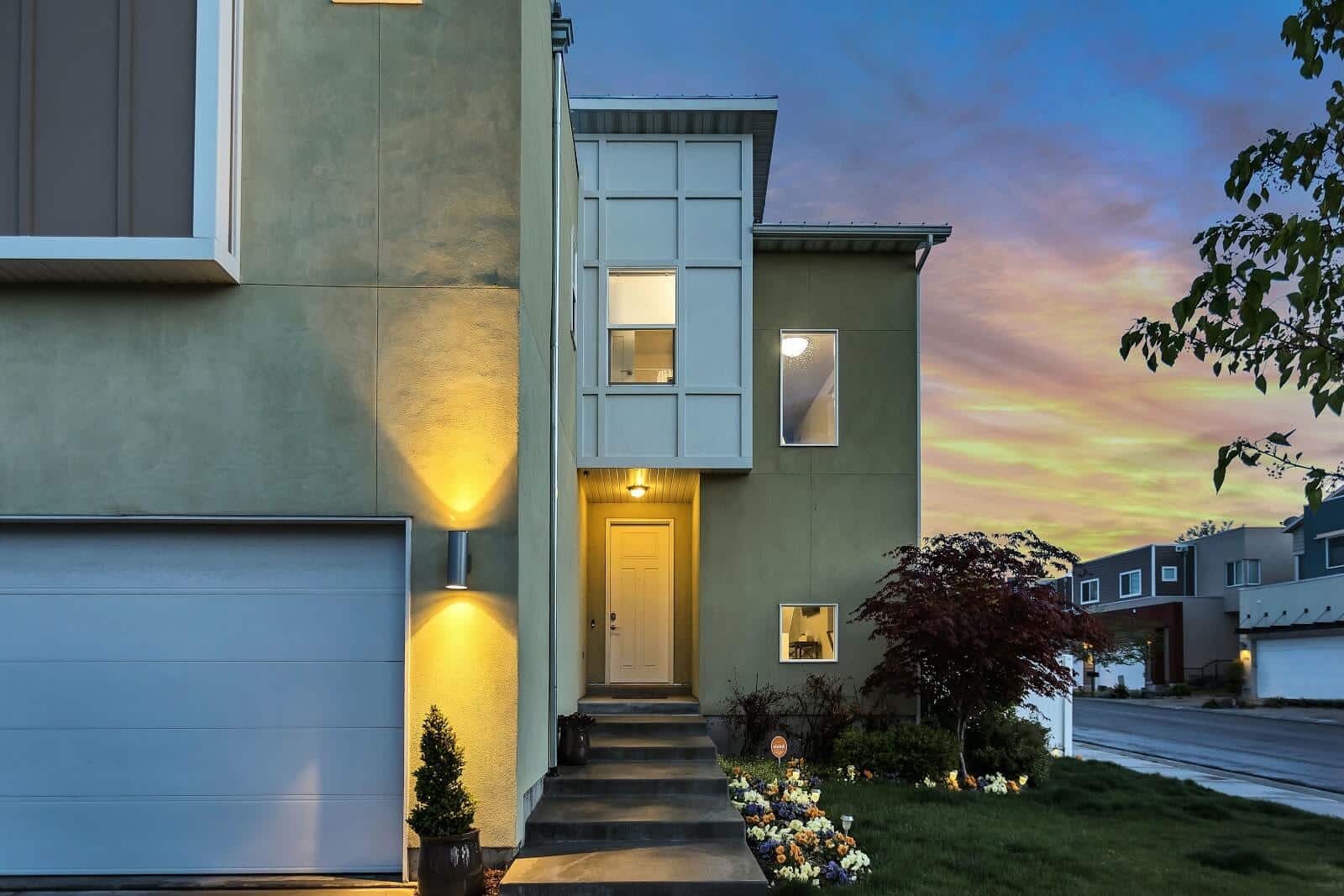 Lock-and-Leave Communities Provide Security
Many lock-and-leave communities have a gated entrance that provides security both when residents are at home and when they are traveling. Lock-and-leave communities eliminate the need for a house sitter or lawn service while away for work or pleasure. The lock-and-leave community gives travelers peace of mind without concerns about the security and maintenance of their homes.
Qualities of Lock-and-Leave Homes
A lock-and-leave home has similar qualities as a lock-and-leave community: low-maintenance and security. Many lock-and-leave homeowners also want design flexibility.
Why Build a Durable and Low-Maintenance Lock-and-Leave Home with Fox Block ICFs?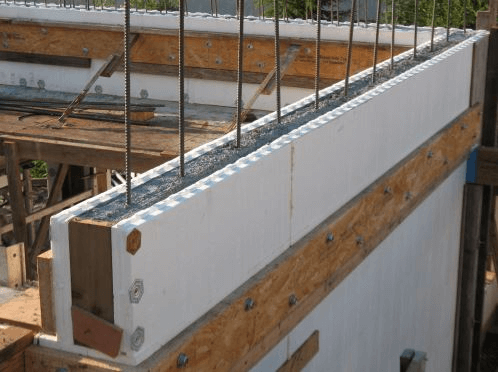 Residents of a lock-and-leave community want durable homes with little to no outdoor and interior maintenance. Fox Blocks ICF wall systems furnish the ideal product for creating a durable and low-maintenance house in a lock-and-leave community.
Fox Blocks' solid continuous monolithic concrete wall stops moisture infiltration, which prevents mold from growing. Mold degrades a home's integrity and leads to time-consuming maintenance and expensive repairs.
Fox Blocks lack organic material, which lessens their susceptibility to termites and the costly repairs associated with termite damage. However, for waterproofing and complete termite-resistance, Fox Blocks recommends Polyguard Products, Inc. 650 XTM, or 650 XTP membranes.
How Fox Blocks Create Secure a Home in a Lock-and-Leave Community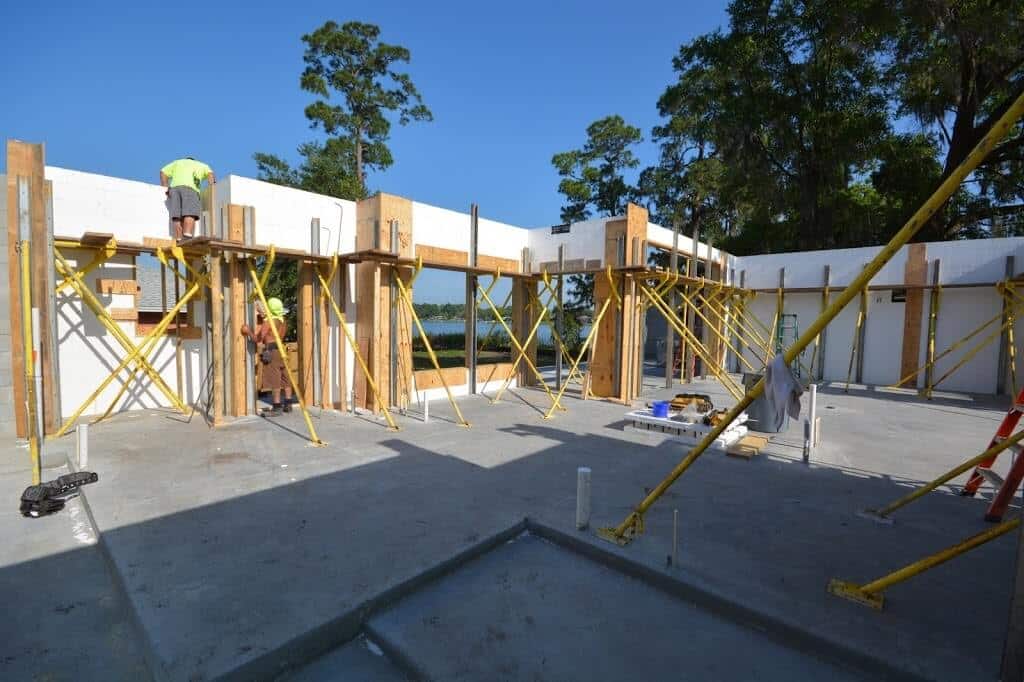 Homeowners in a lock-and-leave community want secure homes that protect against both outside intruders and natural disasters like severe wind events, fires, and earthquakes. Building a disaster-resistant home saves homeowners money and time on costly repairs and rebuilding.
Homes built with Fox Blocks keep their integrity during severe winds of over 200 mph and resist projectile debris traveling greater than 100 mph.
Fox Blocks ICFs produce superior firewall protection. The 6-inch Fox Blocks have aASTM E119 fire rating of four hours (twice the two-hour specification), andASTM E84 value for flame speed less than 25, and smoke development less than 450.
Fox Blocks ICFs produce shear walls that extend the total height and all sides of the structure, which protects the home against earthquakes.
How Fox Blocks ICF Offers Flexible Design for a Lock-and-Leave Home
Homeowners want flexible space that can accommodate potential changes in their household – for instance, an area for a returning college student or in-law suite for an aging parent. Fox Blocks provide an excellent product that allows for design flexibility for even the most complex designs.
With so many homeowners looking for ways to cut back on their busy lives and enjoy more quality time with friends, families, and hobbies, the lock-and-leave home seems to be the perfect solution. Building a low-maintenance, healthy, and durable Fox Blocks home in a lock-and-leave community can eliminate many of the overwhelming responsibilities associated with owning a home. Furthermore, a Fox Blocks lock-and-leave home provides security against natural disasters.
Contact AAA Zoellner Materials for more information on building a home in a lock-and-leave community.